The Role of Water in India's Smart Cities
Water is predicted to become a key part of India's Smart Cities initiative. This article looks at how Smart Water Networks (SWN) can be developed to help advance the water sector, including to reduce an average non-revenue water (NRW) rate of 60%.

Today, cities around the world are expected to deliver clean, pressurised and reliable water to their residents' taps on a daily basis. However, with increasing urbanisation and population growth leading to rising costs and water scarcity, cities are struggling to meet customer demands. By 2050, 75% of the world population will live in cities. These cities will face increasing water stress with demand expected to outstrip supply by 40% by 2030.

In India, demand already exceeds supply. While its economy is amongst the fastest growing in the world, with almost 76 million people, India also has the greatest amount of people living without access to safe water.

With these and other constraints, as well as consequent opportunities to address them, several countries such as India are striving to build "Smart Cities" to integrate city functions, utilise scarce resources more efficiently and improve citizen quality of life. Water is a significant aspect in all these Smart City efforts.

Cities face an ever-increasing array of ways to collect data and feed it into their decision-making. A Smart City links multiple systems within a network to share data across platforms in order to enhance safety and security and improve the efficiency of municipal services from energy, transportation, building, healthcare, public safety and water.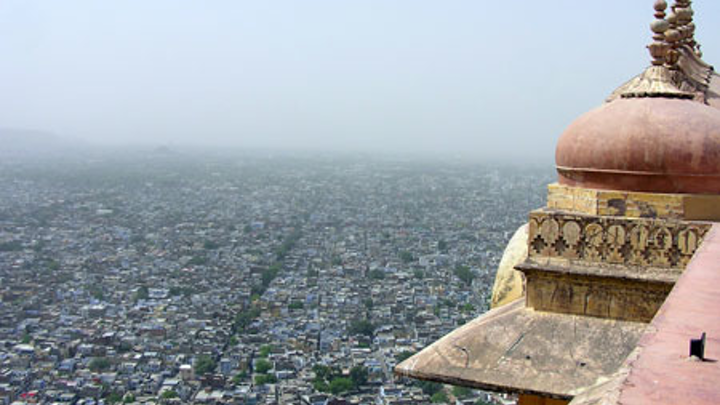 The Smart Cities Council defines a "Smart City" as a city that "uses information and communications technology (ICT) to enhance its livability, workability and sustainability." Furthermore, Smart Cities represent one of the fastest growing global sectors, projected to be over $3.3 trillion by 2025 (SWAN 2014).

Within a Smart City, a "Smart Water Network" (SWN) allows cities to better anticipate and react to different types of water network issues, from detecting leaks, theft and water quality incidents to conserving energy and tracking residential water consumption.

By monitoring real-time information, city operators can stay informed about what is going on in the field at all times and respond quickly and appropriately when a problem arises. This results in a city becoming more efficient and reducing the overall cost of service for the customer. In order to help illustrate how the different technology components of a SWN interconnect, SWAN devised a five-layer architecture model.

The "Physical" layer comprises the necessary components for delivering water (e.g. pipes, pumps, valves, PRVs (Pressure Reducing Valves), reservoirs and other delivery endpoints). The "Sensing and Control" layer contains equipment and sensors that measure parameters (e.g. flow, pressure, water quality, reservoir levels, water temperature, acoustic information, etc.). This data is then transmitted and stored through the "Collection and Communications" layer, which includes fixed cable networks, radio, cellular, and Wi-Fi.

The fourth layer, "Data Management and Display" aggregates data from the below three layers to create an interface with human operators such as a SCADA (Supervisory Control and Data Acquisition) system, GIS (Geographic Information System), network visualisation tools, and water balance applications.

The final layer, "Data Fusion and Analysis" is where more sophisticated processing of raw data occurs. This may include, for example, real-time data analytics, hydraulic modelling, network infrastructure monitoring, or automatic pressure and energy optimisation systems.
The Case of India


India is undergoing dramatic shifts caused by a growing economy and population. Water woes recently reached crisis proportions with parts of Marathwada region in Maharashtra facing its worst drought ever. Special trains traversed a distance of 350 km and transported water to the drought prone area in late March and early April 2016, with more expected to follow.

Several other states are suffering as well from droughts, depleting groundwater, loss of water from leaks and insufficient water-recycling facilities. Water problems were identified earlier and India's 12th five-year plan (2012-17) has focused attention on water. The plan puts great emphasis on aquifer mapping, watershed development, involvement of NGOs, and efficiency in developing irrigation capacity.

In 2015, the Indian cabinet approved $US7.5 billion for the development of 100 Smart Cities and around another $US7.5 billion for urban rejuvenation in another 300 cities that has been taken up with alacrity. These cities and the solutions they implement are expected to act as the catalyst and model for other cities to replicate. Of the 24 features identified by the Ministry of Urban Development as areas that cities need to address in their plan, three are directly related to water and another seven are indirectly related to it. Water related topics to be addressed and implemented include: smart meter management, leakage identification, preventive maintenance, and water quality modelling.


Off-track: earlier this year special trains travelled 350km transporting water to drought prone areas in India

At an average of 60%, India has among the highest Non-Revenue Water (NRW) rates in the world due to poor, aging and leaky distribution networks. One of the challenges has been to provide water with the existing facilities as the population growth in cities was not foreseen. Water, like cities, are state subjects in the constitution and the union government has little control over its enforcement in a city.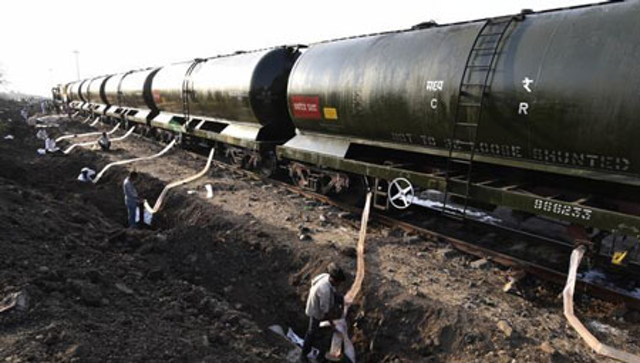 The Smart City approach to solving cities water problems has been an ingenious veiled way to solve the water issue with a national design, vision and citizen engagement. An interesting factor that is expected from this will be Indian cities ability to "leap frog" modern cities such as Los Angeles or Paris by implementing modern technology from the start instead of replacing outdated systems.

Another audacious but underplayed water project that is planned to address both irrigation and agriculture needs and needs of over 100 mega-metropolises by 2050 in India is the Interlinking of Rivers (ILR) programme by the National Water Development Agency (NWDA). At a cost of Rs. 11 Lakh crore (roughly $150 billion) it is an ambitious programme that proposes to link 30 rivers and will see the excavation of 15000 km of new canals. This programme is aimed at the very heart of making water a sustainable resource in the country.


SWAN's Role


To help guide cities on how to successfully adopt a Smart Water Network, SWAN developed the Interactive Architecture Tool, based on an international survey of 33 cities. Since each city has unique business drivers and challenges areas, the Tool enables cities to jump directly to a solution that interests them such as Leak Detection, Water Quality Monitoring, Customer Metering, Energy Management, Pressure Management, or Water Network Management.

Cities can click on individual technology components within the SWAN five-layer architecture to learn about their function, benefits, and system requirements, as well as view solution case studies and benefit analyses. A new Solutions Provider page allows utilities to navigate through a database of smart water technologies by SWAN member. A Social Forum also now allows users to submit questions that will be answered by SWAN.


Becoming Resilient


In the future, becoming smart may not be enough, as cities will need to become resilient, as well. The UK water regulator, Ofwat defines "resilience" as "the ability to cope with, and recover from, disruption, and anticipate trends and variability in order to maintain services for people and protect the natural environment, now and in the future". Resilient goals include economic and social sustainability, quality of life, efficiency, technology and citizen participation.

Only municipalities with a solid business plan (income, costs, investment) will be able to transform into a resilient city. To fund resilient cities, it is likely that public investment will not be enough to replace and maintain infrastructure. One proven solution to develop such projects is by forming public-private partnerships (PPP). SWAN can assist in this endeavor through its vast network of solution providers and industry experts. The world is becoming smart, it is time to reinvent our water future.