Actionable Insights
for Urban Ecosystems
Monitoring and Governance of Cities and Urban Missions
Smart Cities are sensing ecosystems where different city functions and processes use real time information capture and data analytics to improve city service delivery and quality of life of citizens.

Gaia provides technology solutions to sense, measure, aggregate, monitor, and analyze city information through smart metering, city sensor network and platform, and e-governance solutions.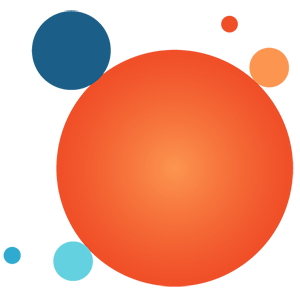 Water is poised to become the most precious resource of the 21st century. Water distribution and management faces many challenges including losses, leakage, and wasteful consumption.

Gaia Smart Metering solution enables cities, water distribution authorities, buildings, and consumers to measure, monitor, and manage water usage.
End to End Measurement
Management of Water Consumption
AMI Automated Metering
Infrastructure - Features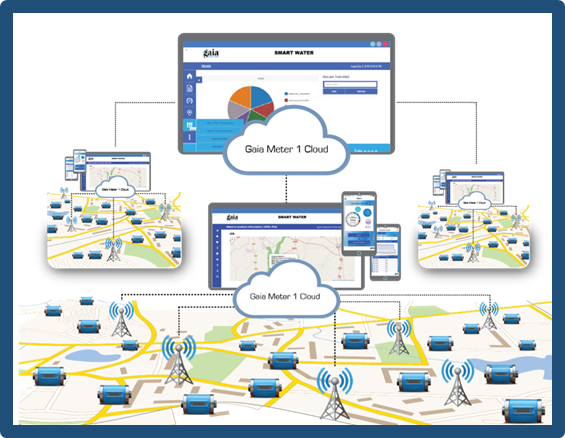 Remote Real Time Data
Water Consumption
Measurement

Real Time Analytics
Water Consumption
Patterns

End to End Connectivity
LPWAN enablement
with backhaul

Managed Services
Comprehensive ICT Service
& SMaaS Platform
AMI Automated Metering
Infrastructure - Benefits

Consumption Data
Meter Wise
consumption data

Usage Dashboards
Data Analytics, Reports,
Dashboard and App

Business Systems Stack
OSS/BSS Suite &
Integrate Consumer Portal

Leakage Monitoring
Identify leaks and waste
Raise instant alerts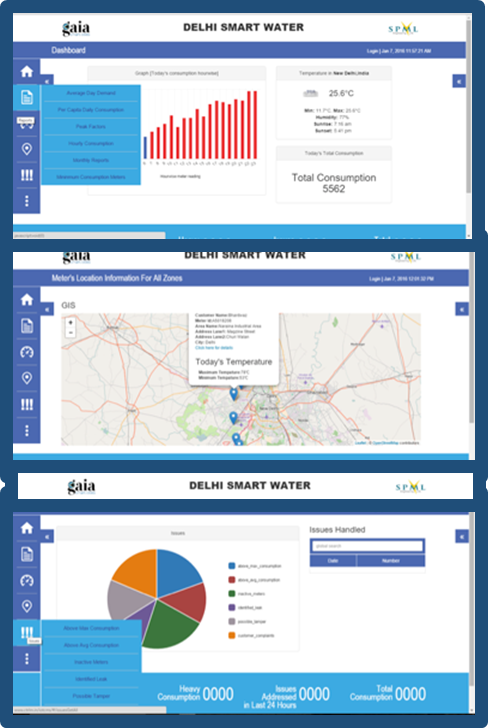 Smart Water
Metering Credentials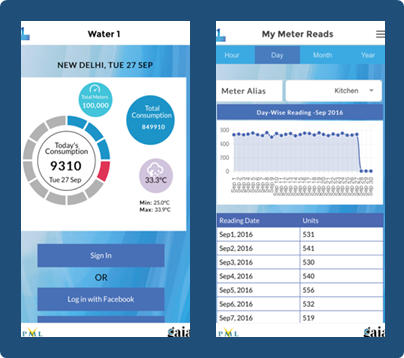 Electronics City Bengaluru
Successful One-Year Pilot
LoRa Based Water Metering
Water Management Platform
Connected with public LoRa LPWAN network
Integration with Tata Com and HPE platforms
Delhi Jal Board
Successful Three-Month Pilot
LoRa Based Water Metering
LoRa LPWAN Network
Water Management Platform
Extend SmartFeedback insights platform for multi-meter, multi-site, multi-parameter data aggregation, analytics, and reporting for smart gas metering and distribution transformer monitoring.

Provide real time and historical reports on metering data. Track disruptions and unusual usage patterns. Enable rules based action engine for real time alarms and escalations on misuse, loss, leakage, or breakage. Automate analytics and reporting of business and consumer facing KPIs. Link to client customer management and billing systems.
Managing Insights for Smart Utilities Metering
