City Sensor
Network & IOT Platform
IOT applications in Smart Cities are seeing dramatic growth. Most city services require streaming data capture of small data packets from edge devices.

City owned LPWAN network and IOT Platform can enable cities to lower Total Cost of Operations, and bring multiple solutions, applications, and data onto a common city wide platform for seamless service delivery.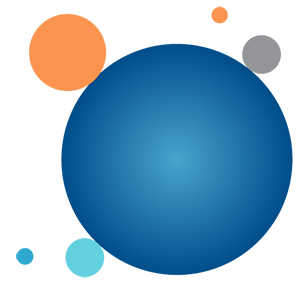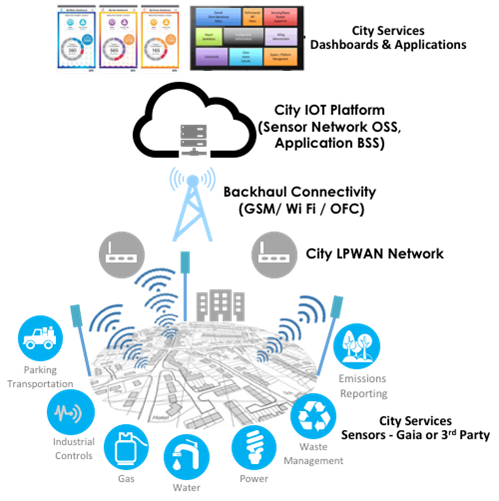 Gaia City Sensor Network solution enables deployment of city-owned LPWAN communications network for IOT devices. It connects with end to end solutions for Utilities Metering and 3rd party solutions for different city services such as smart parking, smart lights, smart waste management, and others.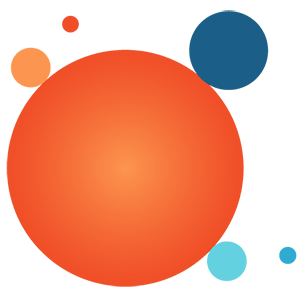 City IOT
Platform – Data Server

Data Intermediation
Guidance
Server

Data Analytics
Storage &
Management

Business Systems
Analytics & Reports
Monetization
City IOT
Platform - OSS

Open Data Platform
Secure, API
Integrations

Network Server
Network
Optimization

LPWAN Gateways
Field Network
Deployment

Management Tools
Field Network
Optimization

Network Server
Network
Optimization

Communication
Multiple Backhaul
Connectivity
Smart City Sensor Network & IOT Platform Credentials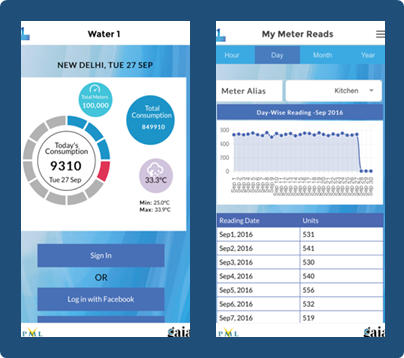 Kakinada Smart City
Live Smart City Deployment
Private LPWAN coverage of 161 sq km
with services for 400K citizens
Integration with 3rd party services
Link with city IOT solutions such as
Smart Bins, Smart Parking, Smart Lights,
Smart Environmental Sensing