Internet of Things: How Gaia Smart Cities is using IoT to build smart water, gas, power meters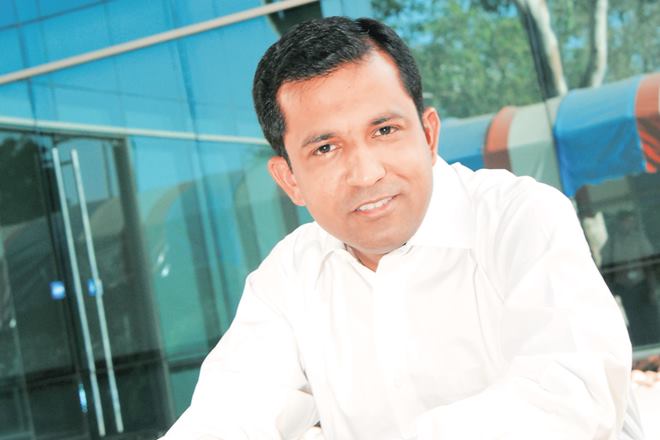 THE Internet of Things (IoT) is emerging as the third wave in the development of the internet. The 1990s' fixed internet wave connected one billion users while the 2000s' mobile wave connected another around two billion. According to a report by Goldman Sachs, IoT has the potential to connect 10 times as many (28 billion) "things" to the internet by 2020, ranging from bracelets to cars.

Founded in 2015 by Sumit D Chowdhury, former president of enterprise business and CIO of Reliance Jio, Gaia Smart Cities sees huge opportunity in IoT implementation for building smart infrastructure. "For the 100 Smart Cities initiative of the government of India, we have built smart water, power, gas meters that can integrate the data and allow citizens to see their readings and control their usage. We are able to provide a single billing system for all utility services," says Chowdhury. "We are also working on smart traffic sensing technologies for allowing congestion
taxing, odd-even policing, parking management, etc., and are also providing vehicle tracking and process management for all municipal bodies."
The firm is also working closely with the ministry of urban development (MoUD) as an integral part of the National Project Management Unit (PMU) of the Swachh Bharat Mission. Along with KPMG, Gaia facilitates the designing and development of pilot solutions for monitoring and evaluation, training and development, community engagement (mobile, social, web), and capacity building of states and urban local bodies.

We have helped 14 cities in putting together their proposals for the smart cities challenge that the MoUD had done last year," says Chowdhury. He adds that Gaia has been working on the design and development of solutions for two other cities, one outside Bhubaneswar and another a DMIC project in Ujjain. "This involves thinking through all aspects of technology integration into the design phase of these cities.

We are also working on the DPR of a super-highway in Maharashtra. Apart from these, we are doing pilots for smart meters in Delhi, Pune and Bangalore." The company recently raised $300,000 from angel investors Devang Mehta and Sandeep Shetty. This funding came at a time when they were preparing to raise up to $10 million in Series A round, which is expected to be closed in the next quarter. "This funding will be used for product development targeted at smart city initiatives, and demonstrations and pilots for various clients. In the month of June, we have also acquired the IoT division of netCORE Solutions."

Gaia has tied up with more than10 software, hardware, research and development and consulting organisations across the world. These organisations bring insights into specific areas where Gaia can leverage existing ideas and develop it further.

Gaia is currently working on a smart water metering project that is being piloted in Delhi and smart city development through the Delhi Mumbai Industrial Corridor. The firm's customer base includes dairy and cold storage companies, logistics and warehousing brands, retail and FMCG companies.