Gaia Events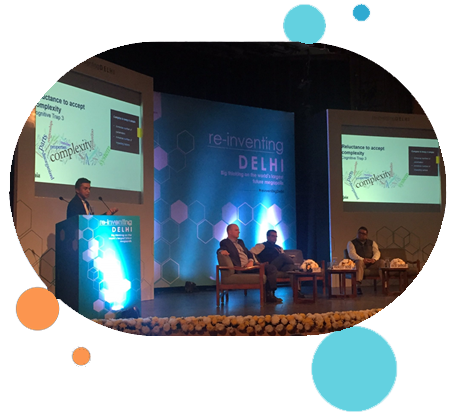 Reinventing Delhi
Date: 20 February 2019
Platforms like OneM2M, OGD platform of India enable data sharing and ease interdepartmental coordination and making services better explains Bipin Pradeep Kumar, Co-founder.
CIO Live Innovation Summit
Date: 26 October 2018
Sumit Chowdhury, CEO Gaia Smart Cities spoke at the DynamicCIO iLIVE Summit 2018 in Mumbai on the possibilities of bringing #humans #machine and the #environment together to talk to each other to aid decision making.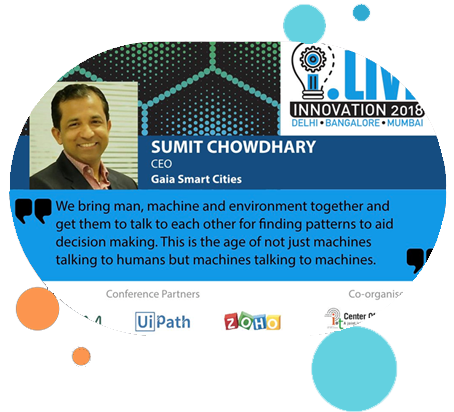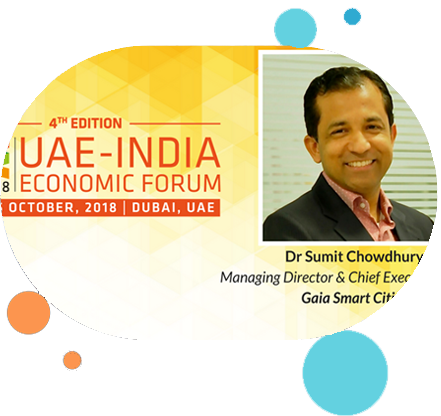 UAE India Economic Forum
Date: 25 October 2018
Our CEO, Sumit Dutta Chowdhury speaking at 4th Edition UAE - India Economic Forum
TiE Smart Cities
Date: 10 August 2018
CEO Sumit Dutta Chowdhury speaking at the #DigitalCities session presented by #TiESmartCities in New Delhi on 10th August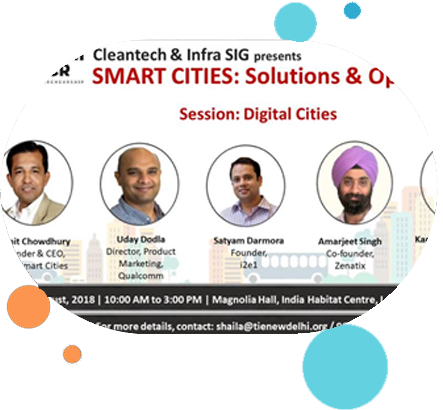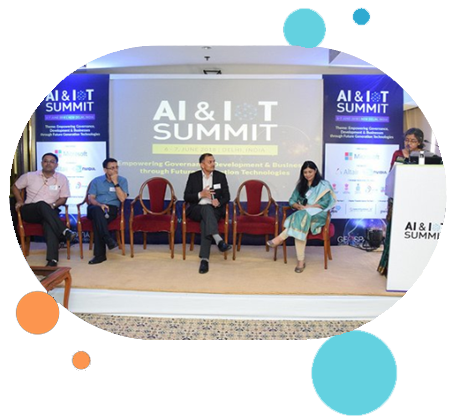 AI & IOT Summit
Date: 14 June 2018
AI and IOT for business & societal impact through analytics and connected ecosystems
Smart Feedback workshop for MP
Date: 2 May 2018
Discussed SmartFeedback for Governance Monitoring with cities in state-wide workshop in MP. Saw roaring success stories of improvement in service quality & cleanliness in cities after adoption of Gaia's SmartFeedback system.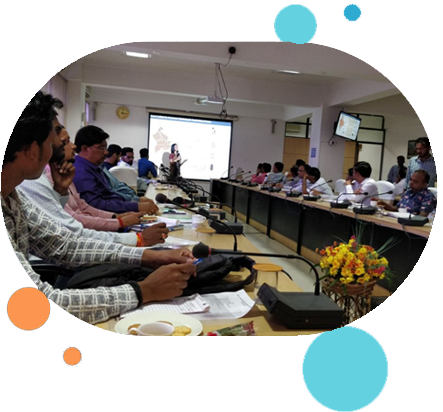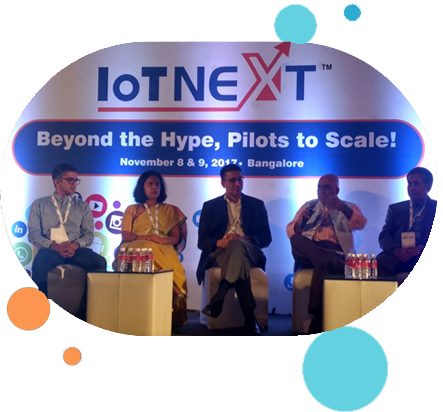 TiE Bangalore, IoTNext
Date: 7 November 2017
Panel Discussion on Exploring Public and Personal Spaces
CIO Productivity Conclave
Date: 27 October 2017
Prashun Dutta, from Gaia Smart Cities, speaking at the CIO Productivity Conclave Innovation Panel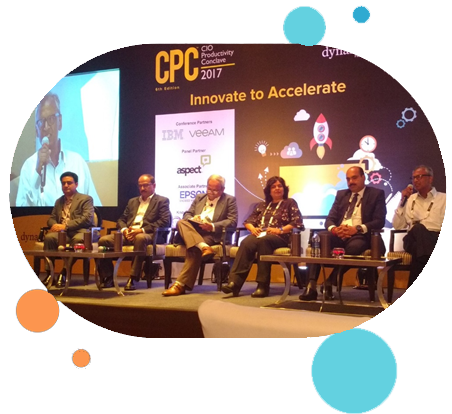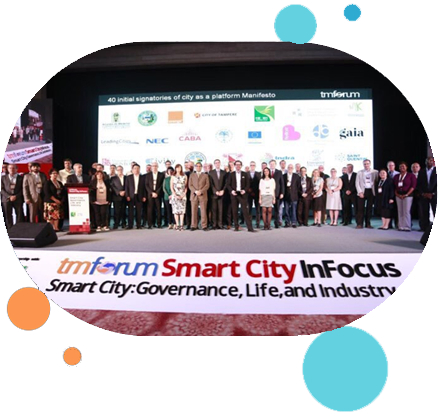 TMForum Smart City in Focus
Date: 21 September 2017
Gaia Smart Cities Proud to sign the city platform Manifesto for the global smart city community today with 50 cities and ecosystem partners
Outstanding Speaker's Bureau
Date: 20 September 2017
Sumit Chowdhury on the panel discussing the business perspective of life in the City Of Tomorrow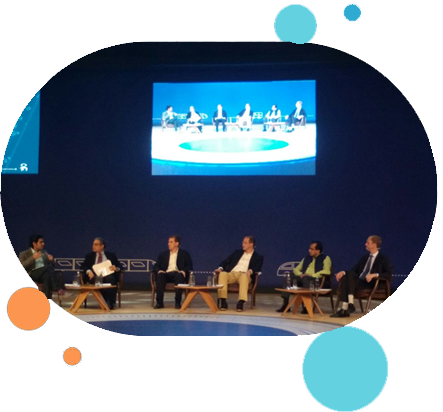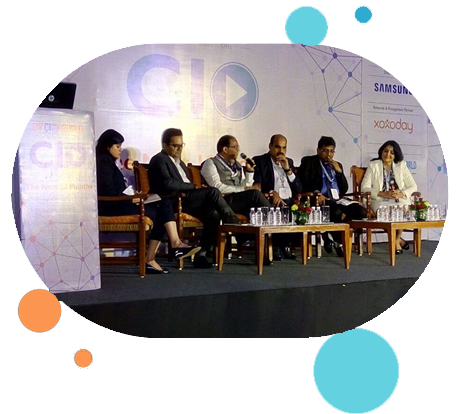 BW CIO World
Date: 20 July 2017
Gaia at the panel discussion on "Is your #Digital plan working?"
Unlocking Opportunities in Smart Cities
Date: 27-29 June 2017
3-day intensive training program on "Unlocking opportunities in smart cities"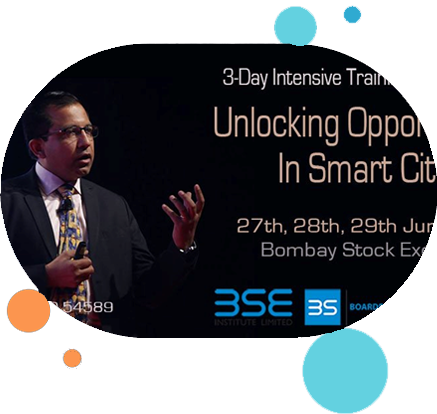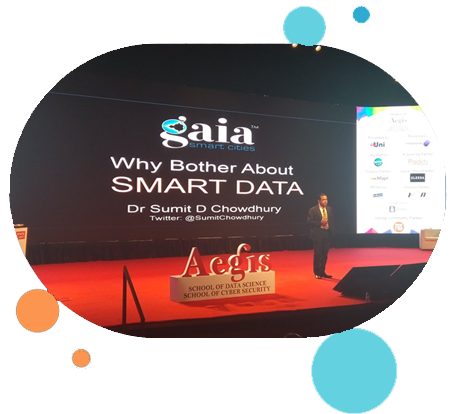 Data Science Congress
Date: 6 June 2017
Sumit Chowdhury from Gaia Smart Cities talks about Why Bother About Smart Data
Vodafone IOT Event
Date: 26 May 2017
Sumit Chowdhury speaking at the Vodafone IN's Internet of Things _ New Age Digital Opportunities event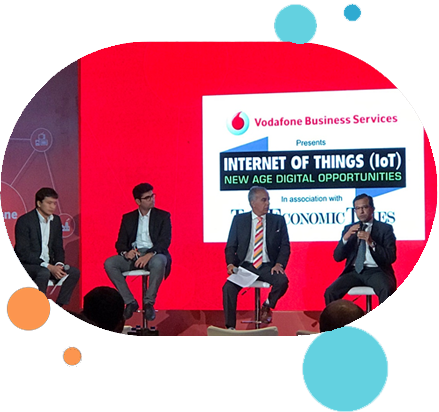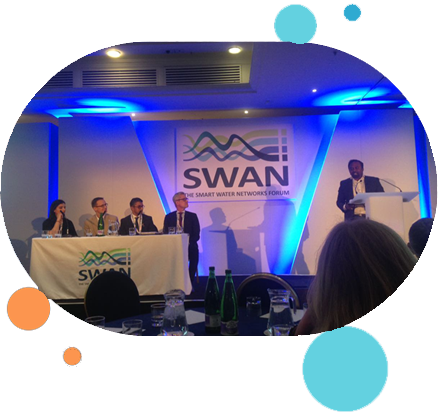 SWAN Forum
Date: 10 May 2017
"Embrace the evolution. Open data is key to faster delivery of services and solutions." - Bipin Pradeep Kumar, Gaia Smart Cities
Gaia Blogs