India's Largest Provider of IOT Enabled Feedback Solution
Manage customer experience dynamically to build satisfied, loyal, and advocate customers, and thus impact profits and growth. Understand customer experience in real time at distributed locations and at different touchpoints. Collect feedback across multiple channels for multiple business metrics.

Gaia's SmartFeedback AIOT and SaaS solution collects customer feedback from IOT and Digital channels and provides an integrated real-time view of customer experience. In-built action engine enables immediate response management. Big data and Machine Learning led cloud analytics provides systemic insights into business performance.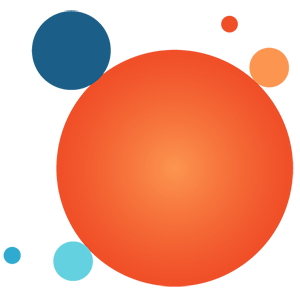 Leverage
Customer Intelligence
To Improve Business Performance

Enhance
Customer Experience
& Journey

Measure
NPS, CSAT
Experience Index

Improve
Service Levels
& Operations

Understand
Pain Points
& Happiness

Interpret
Reasons for Perception
of Experience

Monitor
Third Party
Contractor Services

Boost
Employee
Motivation

Increase
Brand
Engagement

Impact
Loyalty
& Revenues
Customize and Blend Solutions to Meet Your Business Needs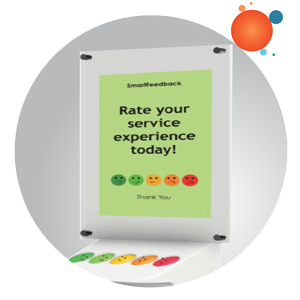 Click
IOT button based feedback
High engagement & response in high footfall areas
Standy Mount | Wall Mount | Table Top 5 Buttons | 3 Buttons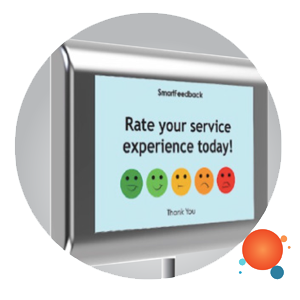 Tap
Interactive web app feedback
Customizable mini surveys to decode preferences & pain points
Standy Mount | Wall Mount | Table Top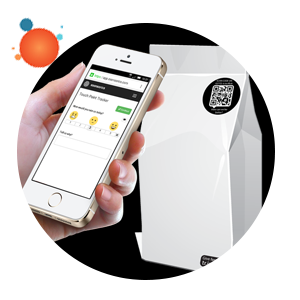 Scan
Geo-tagged QR based feedback
Customizable mini survey pop-ups on customer mobile
QR Posters & Stickers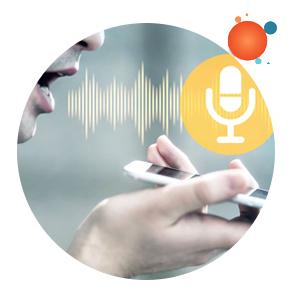 Sound
Voice based feedback
Machine Learning models to interpret customer insights from voice data
Integrate with other channels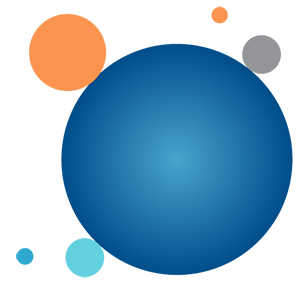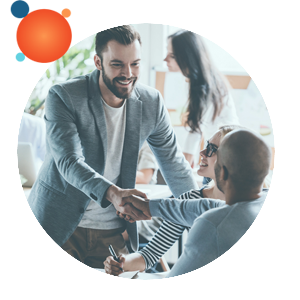 Customer Experience
Management
Improve Business Performance through Real Time Customer Intelligence and Business Process Integration
Deployed In
Facilities . Real Estate . Retail . Airports . Railways . Metro . Hospitals . Hospitality . Enterprises .Restaurants . Bathrooms . Services . Events
DOWNLOAD BROCHURE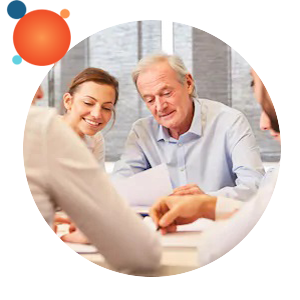 Citizen Experience
Management
Improve Citizen Services by Monitoring Third Party Providers, Nudging Staff and Creating Citizen Awareness
Deployed In
Government . Public Facilities . Public Spaces. City . Services . Opinion Polls
DOWNLOAD BROCHURE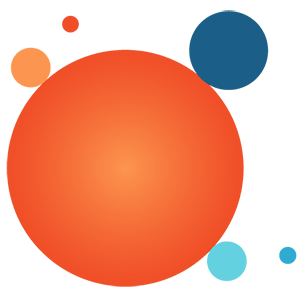 Actionable Insights for
Business Excellence
Real Time Data

Interactive Visual Dashboards

CX Metrics – NPS, CSAT, ExI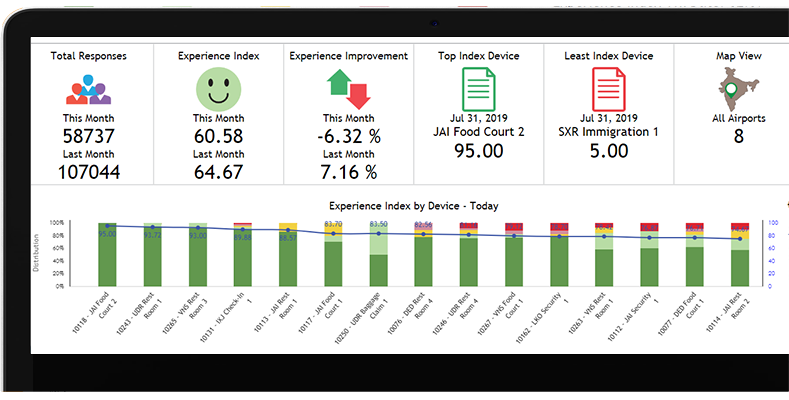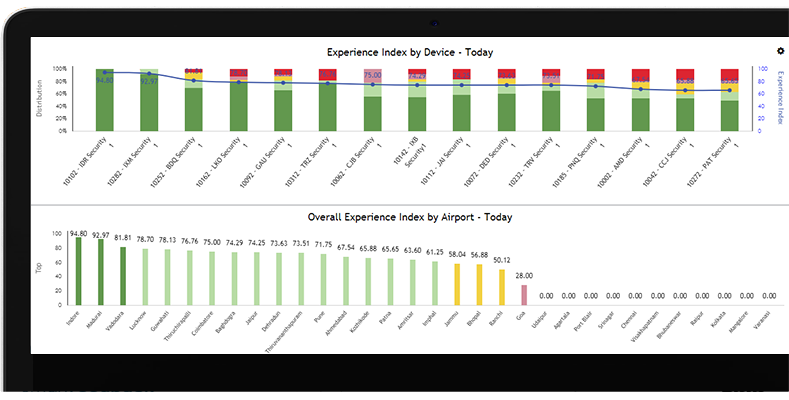 Real Time and
Historical Reports
Location Based Reports

Comparative Reports

Understand CX Drivers
Measure


Collect feedback from distributed locations. Monitor multiple sites and parameters at physical and digital points of interaction. Customize questions to match your business, brand, and language needs.
Point Of Experience
Measure feedback at the point of interaction on the customer journey
Real Time
Monitor experience and satisfaction drivers at the time of service
Multi Channel
Use data channel that suits the engagement need of customers
Customizable
Interact to understand metrics important for your business
Comprehensive
Aggregate data from multiple channels & locations
Multi Site & Group
Manage and segment data by sites, groups, time, and location
Secure
Secure data acquisition at the edge and data storage in the cloud
Privacy
Attributable or Masked Personal Data for Privacy Compliance
COLLECT


Cloud SaaS Platform for secure, tiered, access-based aggregation, storage, retrieval and analysis of customer data. Integrate into existing client CRM systems
Analyze


Real Time and Time Series analysis of feedback data to understand points of pain or points of delight. In built algorithms, rules engine, and machine learning models to understand customer sentiments.
Customer Insights
Understand overall experience and drivers, and drill down for details
Access Control
Role based access to dashboards, reports, and alerts
Deep Analytics
Real Time, Time Series, and Historical Analysis to identify and predict
Comparative Data
Comparative Analytics across sites, groups and Top 10 and Bottom 10
Rules Engine
Customizable rules engine to create alerts on parameter breaches
Business Insights
Improve business by visibility into customer sentiment or operations
Real Time Alerts
Real Time multi-tier alerts and escalations to manage issues
Manage Operations
Data driven management of staff and last mile operations
Impact


Understand satisfaction and business drivers, and gain visibility into last mile service and operation for real time response andsystematic improvements.
