Leveraging Customer Feedback in the Hospitality Industry


Tourism and hospitality sector in India accounts for 7.5% of the GDP & is the 3rd largest foreign exchange earner for the country. It accounted for 8% of the total employment opportunity in India in 2017. And is all set to rise greater heights – thanks to the newer businesses leading to more and frequent business travels, and the rising purchasing power of the Indian middle class that has aided the exponential growth of leisure tourism. Newer trends such as solo-tripping, adventure tourism, medical tourism, and increase in foreign tourists are contributing to the sector's growth. On one hand where the demand is rising sharply, there has been a similar increase on the supply side, owing to many new boutique, leisure, business and budget hotels opening up, and expansion of existing hotel chains – so much so that the hotel rooms inventory has been witnessing more than 7% cumulative annual growth in the last 5 years.

Not only is the market changing, the consumer dynamics is also changing at an equally rapid pace. Globally, the largest generation, Millennials, will soon account for more than 70% of all consumers and travelers and will shape the next few decades of traveling. They spend the most money on travel compared to their younger or older counterparts, seeking new adventures and unique experiences. In fact, prioritizing traveling over possessions is core to their identity – therefore they are more likely to invest in it. They are tech-savvy and well-connected, get strongly influenced by peers, friends and family and their travel behavior is nothing like the one of their predecessors. They read reviews, research online, check out feedback ratings by other travelers before finalizing their choice of hotels. Majority of them have proven to be more loyal to travel companies/hotels that personalize their experiences.

Now with the dynamic market and more intelligent customers, let's look at the businesses. Customer feedback is undoubtedly one of the core pillars of any business model and becomes the centre-stage in the hospitality and travel services business. The earlier view around taking customer feedback was to make them feel empowered, enable them to voice their opinion and be heard. While that still holds true, a more stronger need of feedback today is for the service providers (hotels, airlines, travel companies etc.). With such stiff competition, customers today have multiple options in the market to choose from, and they could simply choose another service provider if they don't like one. And you would never even get to know why they are moving away!! This might not sound alarming but is one of the biggest nightmares for any business when they are losing customers and don't know the root cause. Therefore, it is businesses and service providers who need feedback from their customers to continuously improve services, build trust, and retain customers.

Capturing feedback from customers is important, but the next question is 'how'. Traditional methods of filling long paper forms don't work anymore, because customers do not want to spend time on it, and why would they want to do it anyway? Most often than not, they are convinced that such forms and emails are just a formality. Some of the most commonly voiced thoughts are:

Why fill these forms when no one is going to look at them?

Where is the accountability on the service providers to take action based on my feedback?

What would happen if I share my feedback?

Would my feedback change anything?

Who has the time to fill this long questionnaire?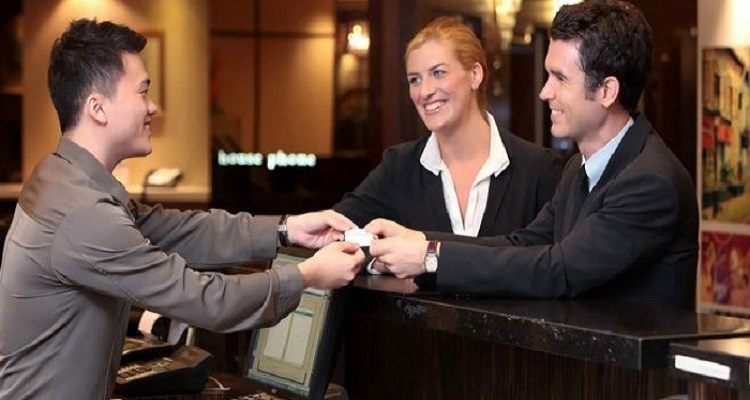 This emotional baggage poses a huge challenge for service providers who want to capture feedback. The need is to make the customers feel important and make them believe that each feedback counts and is acted upon, while at the same time making it easy for them to give feedback.

The answer lies in capturing feedback through easy-to-use, intuitive and exciting modes that engage customers rather than drive them away, in real-time at the point of experience delivery. Travel, tourism and hospitality is all about delivering experiences – and feedback collection needs to be included as a vital part of delivering this experience. The keyword here is "real-time" and "at the point of experience delivery", which ensures that actual customer sentiment is captured, rather than a long-lost hazy memory of the overall trip which might be biased due to a variety of reasons. Moreover, companies and service providers need to understand the value of this feedback. Each feedback point is valuable data, which, if mined and analysed correctly, can lead to insightful business outcomes. Feedback data not only tells how the customer felt about a particular service, but also gives insights on how the service has improved/deteriorated over time and the top strong/weak points. This data measures various operational metrics which point at the operational loopholes and areas of improvement. Service providers get location-wise, staff-wise, time-wise performance analysis, which enables them to take intelligent and informed business decisions. For example, a customer might be unhappy with the restaurant food quality, or the room cleanliness, or quality of amenities provided. If you are capturing real-time feedback, you have an opportunity to correct it during his stay, which means the customer will not only go back happy, but there are higher chances of him returning to stay with you, and becoming your brand ambassador by positive word-of-mouth.

The feedback data also can feed into the marketing system of a company, enabling targeted marketing campaigns and loyalty programs, to ensure that each customer feels that he/she is important and being heard. Rather than sending standard boring emails, imagine if you can send mails with personalized messages such as: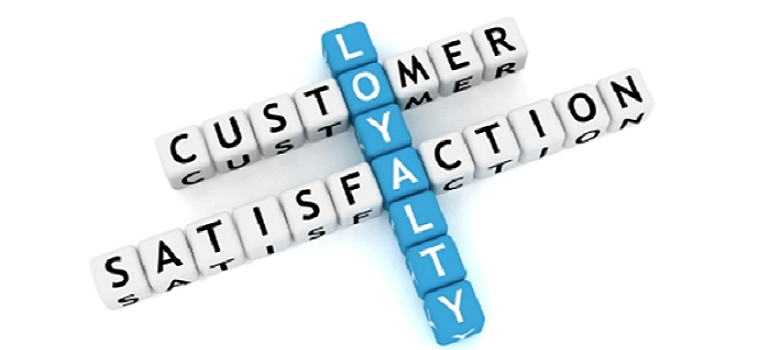 We are delighted that you enjoyed your stay with us and shared positive feedback. We have introduced more services and upgraded our suites. Waiting to host you again.

We are sorry to hear that you were not happy with the room cleanliness during your last stay. We have taken note of it, and have upgraded the furnishing in our rooms, and have more staff to take care of you. Please do visit and give us a chance to host you again.

Hello! You rated our restaurant food 'Good' last time. We have done some exciting additions to the menu. Can't wait to have you back!

This goes a long way in customer retention, helping businesses get repeat customers. In a nutshell, just like a customer is the king, and at the center of any business, capturing his feedback in real-time is like monitoring the pulse of your business – the pulse needs to be monitored 'Now' and 'Here', and this real-time monitoring and action-ability is the key to healthy business growth.