High-profile exits: Now, Reliance Jio Infocomm president Sumit D Chowdhury quits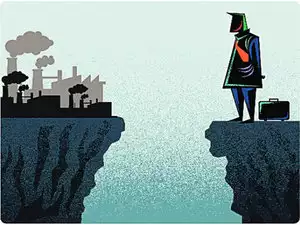 NEW DELHI: Reliance Jio Infocomm president Sumit D Chowdhury is stepping down from his role to pursue other entrepreneurial interests, a development that follows similarly high-profile exits from senior management at the Mukesh Ambani-owned telecom company which is preparing to launch its high-speed broadband services.

The company's managing director Sandeep Das gave up his position last month to move into a consultant role for the group's retail business while the chief of human resources, Steve Correa, left the company in November last year.
In March last year, the company's head of innovation, Arvind Rao, had also quit to pursue his own entrepreneurial initiative. Rao, who co-founded value-added services provider OnMobile Global, has now come up with his new venture – a mobile tariff comparison and recommendation service called BillBachao – in partnership with Vodafone India's former senior vice president Jonathan Bill.

Chowdhury declined to comment on the development
Reliance Jio, the telecom unit of Reliance IndustriesNSE 2.65 %, India's largest private sector company, is yet to launch its 4G services despite having won the spectrum in 2010. The delay, according to several experts, is mainly due to anticipation of availability of better devices. The company holds 1800 MHz spectrum across 14 circles and 2300 MHz in 22 circles.

Chowdhury had joined Reliance Jio in September 2012 and worked as the chief information officer of the company for a year before moving into a business leadership role, where he was working towards defining and setting up the company's enterprise business.